Vehicle Localization

With locator AutoPatrol you communicate directly via SMS. You do not pay any fees or fixed payment tariff for vehicle tracking.
AutoPatrol main features
Direct communication with the unit via SMS
Enables call to your mobile phone
Possibility of direct view of the vehicle location on a map in your mobile phone
The GPS guarding – an SMS message when the vehicle is moving
GSM pager funktion – SMS message by violation
Remote control output – it is possible to start other appliances (heater, seats heater, …)
Low consumption – in standard operating mode consumption of less than 20 mA
Possibility to connect a backup battery

You can require a report with information about the current position of the vehicle via SMS command.
If your phone is not connected to the Internet, you can detect the position of the car on the Internet on a computer through a special website.
After entering the coordinates it will display your car on the traditional vector map, the scale can be changed. You can also use the satellite images where the car is located.
GPS-GSM unit AutoPatrol works worldwide, wherever is GSM network available. Thus the vehicle is possible to locate abroad.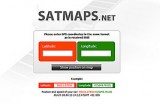 The device has also a separate input for an external car alarm. By alarm will be sent immediately on pre-programmed phone numbers a SMS. AutoPatrol unit could be connected to all kinds of alarms.
Unit AutoPatrol – price includes 20% VAT:
Unit: 4950, – CZK
Basic installation: 1 200, – CZK (includes basic connection to the unit without connection to the alarm or output channel)
Extended installation: 600, – CZK per 1 hour